Honest Reviews of the Curls Blueberry Bliss Curls Control Paste
What would your high puffs and ponytails look like without some edge control gel?
Pesky flyaways. Unruly edges. Baby hairs all over the place.
Ugh, I don't even want to imagine it.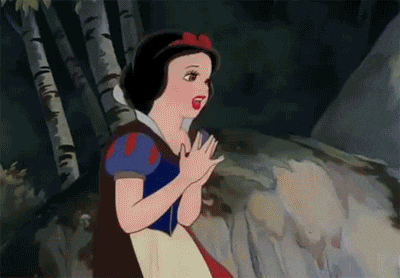 Edge control is like the holy grail for naturals. They tame your baby hairs and give your high puffs and ponytails a more stylish look.
There are a lot of edge control gels to choose from and we understand that you may be hesitant about which ones to go for. 
Finding the best product in the market is a lot of work right?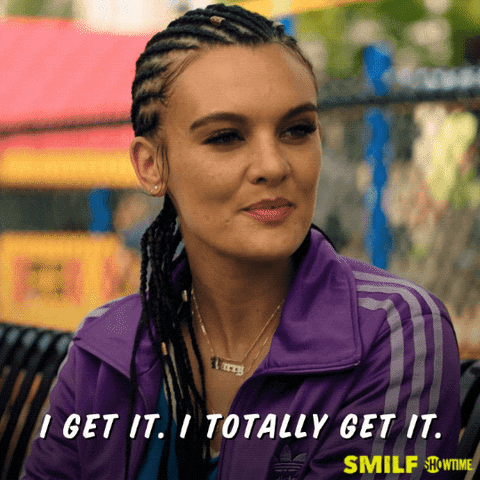 To make it easier for you to sift through your choices of edge control products, we will be reviewing the Curls Blueberry Bliss Curls Control Paste.
Keep in mind that the author hasn't used this product but we noticed that reviews about the Curls Blueberry Bliss Curls Control Paste is scattered over the internet. So we decided to gather verified honest reviews we found based on the questions people have about this product. 
TL;DR:
3 out of 4 people say this product has a maximum hold.
2 out of 4 people say this product doesn't leave any flakes on the hair.
1 out of 2 people say this product works on dry hair
3 out of 3 people say this product is not drying for the edges.
4 out of 5 people say this product helps with frizz.
1 out of 3 people says this product is not greasy.
About the Product

The Curls Blueberry Bliss Curls Control Paste is formulated with organic blueberry extract, argan oil, mango, and shea butter.
Product Claim
The Curls Blueberry Bliss Curls Control Paste smooths and slicks down unruly edges, creating the most luxurious sheen. You can use this super sculpting pomade to enhance, define, and hold your curls. It is formulated with organic blueberry extract and argan oil to encourage hair growth and create effortless frizz-free curls.
20 Honest Reviews of the Curls Blueberry Bliss Curls Control Paste
Here is 20 verified honest reviews of the Curls Blueberry Bliss Curls Control Paste we found on the internet.
Does this product have a maximum hold on the hair?
I have the type of hair that will not lay down... until I tried this product. I think this is the only thing that can hold my edges. As soon as I apply it, my edges lay, unlike other gels that make my edges curl up. It's not a wet product so it won't revert your hair." -Some-Lady-Who-Reviews on Amazon
So I purchase this for my hairline, edges, or so-called baby hairs. It is PERFECT, just what I needed! I applied this immediately to dry hair when I received it, used a brush and BAM! My hair laid down like nobody's business. I really could not believe it, and it was with such little effort, it was like magic, like poof - done. Oh, and get this: It STAYED." - Shauna G on Amazon
"This one actually feels like it is soft enough for curly edges. My edges are very easily ripped out and the results with this are a lot softer. Granted, it doesn't have the strongest hold ever and it never feels stiff, but it holds well enough. I only would recommend looking elsewhere if you want a stronghold that doesn't move whatsoever for some sort of updo, for a more natural look and feel, I'd go for this. It also smells amazing and I was worried I wouldn't like the smell, but it's really great." - CC Lee on Amazon
"The hold was pretty strong, I usually carry a little gel with me in case I need to re-slick during the day and I didn't have to though I will note when I used it the next day it was particularly humid and I reapplied the gel once." - Sylvia of Curls Understood
Will this product leave flakes on the hair?
"Didn't break my hair and didn't cause flaking, kept a nice shine on kinky curly hair, would recommend if only the price was cheaper for the quantity." - LuccianoF on Amazon
"Where has this product been all my life?! This control paste smells great and is not sticky; nor does it leave any kind of residue in my hair. I use to smooth my front edges of my transitioning hair and this gets the job done without looking too "laid" This is definitely an everyday go-to in my hairstyling routine." - Moni on Amazon
"Smell is nice, easy to apply, and laid my edges down nicely at first. But it did not hold. I have natural hair and my edges curled back up. It also leaves white flakes behind in the hair." -J on Amazon
"It is a thick gel-like pomade that glides right on the hair. It does leave behind a slight residue the next morning after sleeping on it but with just a little spray of water or adding a bit more paste it will go away." - Alicia Gibbs of AliciaEverAfter
Will this product work on dry hair?
"I love this stuff! It makes my hair very shiny and really defines my curl pattern! I find that it works best when my hair is dry and I just spritz it with a little water. This is a great substitute for gel! It also smells really good, so it's pleasant to work with." -Tammy L. Rankins on Amazon
"Works great to lay your edges if they are damp but doesn't seem to work for me if my hair is dry. I have also had great luck using a natural brush and all is good... nice and smooth. I prefer this scent over the other one they have but both smell good." - Della H on Amazon
Is this product drying for your edges?
"It does leave your hair very moisturizing especially edges and does not leave it dry or anything like that. It's like after a while it pushes into oil which can be kind of bad for me personally if I don't tie down my edges when I use this, my edges don't really stay." - Daley Love on YouTube
"I don't know what I'm doing when it comes to hair but nice product. Doesn't dry or damage hair." - Jessica on Amazon
"It's very soft, this gel does not leave the hair dry after use, it's perfect for my daughter." - Tatiana Jean Philippe on Amazon
Will this product tame frizz?
"It works well at smoothing frizzy or simply untamed edges. It can be a little tacky if you use too much but it's easily smoothed out with a nifty hair "toothbrush." -Michelle Smith of FineNaturalHairAndFaith
"When I applied it to my 3C/4A hair for a slick ponytail, it didn't really have much hold. It felt like I put on the gel, it had a lightweight feel and it didn't tame my frizz. Later when I washed my hair it got so tangled as if I applied honey. My hair was sticking together and I did try to use it to do my baby hair and it didn't get laid, it kept getting up and it frizz." - curlyselamawit on Instagram
"I have coarse hair and this item does not keep my edges down but it smells amazing and does help with my frizz." - Najah on Amazon
"This is one of my new favorites. It gives excellent edge control for my toddler natural hair. It's light and smells amazing. A little bit goes a long way. Helps with frizz, flyaways just a good product. Definitely will try their other items." - Jayb on Amazon
"I love this product. It's really good to hold down frizzes. It doesn't make your hair stiff and doesn't get flaky." - Stacy Hyman on Amazon 
Is this product greasy?
"Awesome edge control. Kinda greasy but not too much." - Mrs. Gunn on Amazon
"It's most likely not for me. It's extremely greasy. There is no hold. I am a 3c-4ab hair type." - Damali Brooks on Amazon
"Best pomade I have ever used! Moisturizers without a greasy feeling. Defined curls like WoW! Only edge control I have ever used that actually laid edges down." - MonkieC on Amazon