How to Install a Ponytail Extension
Are you tired of the same old hairstyle and looking for a quick way to switch it up? Look no further than the versatile and timeless ponytail! Ponytails can accentuate your facial features and completely transform your look from "wow" to "WOW"!
In this simple tutorial, we'll show you how to install a ponytail step-by-step. We recommend using our Faux Kinky Blow out Ponytail, made with premium fiber hair that matches your hair perfectly, regardless of your texture.
If you prefer, we also offer ponytails as Virgin Hair Ponytails, available in 3B-4C textures.
How To Install A Ponytail Extension
Step 1: Finger detangle and comb your hair back.
Before you begin, it's important to comb out any tangles or knots. Use your fingers to gently detangle your hair, and then use a comb to smooth it back into a sleek ponytail.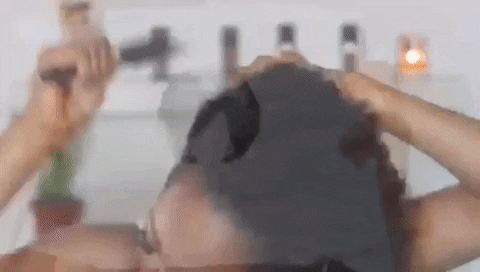 Step 2: Slick down your edges with a styling gel
To achieve a flawless look, apply a small amount of styling gel along your hairline to smooth down any flyaways or frizz.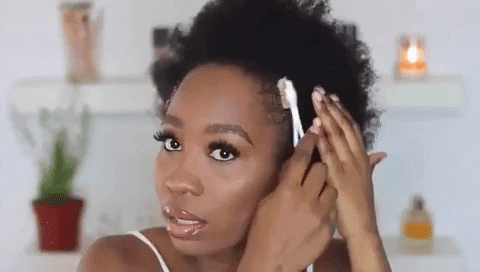 Step 3: Tie your hair into a small bun
Create a small bun at the base of your head, using a hair tie to secure it in place. This provides a sturdy base for your ponytail.
Step 4: Clip the ponytail into place using the top and bottom clip-ins
Now, it's time to add the ponytail extension! Clip the extension into place using the top and bottom clip-ins. Then, adjust the drawstring to fit snugly around your bun and secure your ponytail in place.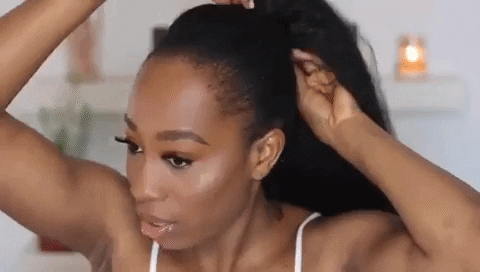 Step 5: Yay! Your ponytail is installed and ready for you to flaunt!
Congratulations, you've successfully installed your ponytail! Use your hand to fluff out any kinks and show off your new look.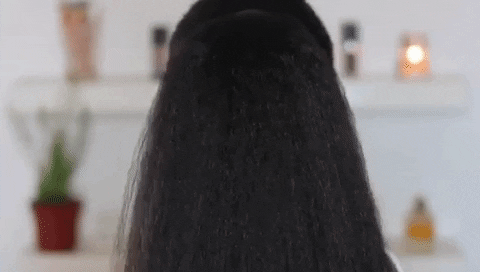 Ponytails never go out of fashion, and now you can learn how to install them like a pro. Try out
different textures and styles
until you find the perfect ponytail for you!
Watch our Youtube tutorial video to learn how to install your ponytail in just a few minutes.