Buy This Collection, Get Free Scented Candles
FREE SHIPPING ON ORDERS OVER $100

Don't Miss Your Chance To Get A Special Valentine
Valentine is here! Find the perfect gift!
Extra 10% - 15% Sale (no discount code required)

Your gift comes with a hand-poured scented candle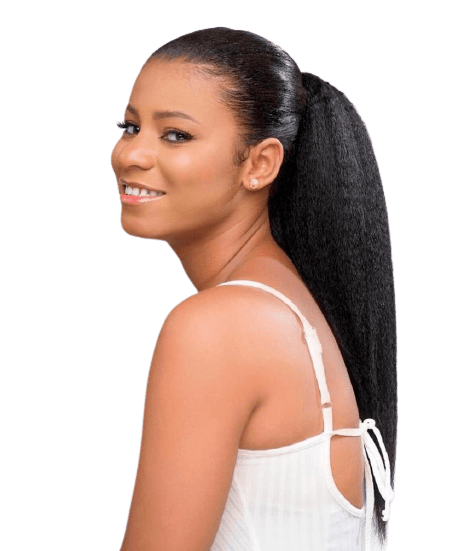 Free Shipping on orders > $100 (US Only)


Hand-oured Scented Candle

Reusable Bouquet Box For Jewelries
Find The Gift That Makes You Happy

Explore our valentine collection to find what makes you happy
Shop Valentine Collection Now
What Our Customers Think Of Us
Frequently Asked Questions
What is your shipping, cancellation and exchange policy
What's the difference between Premium fibre hair and virgin human hair
Hair extensions made from human hair can be heated (curled or straightened), styled, washed, and treated like your own natural hair. Hair extensions made from premium fiber cannot be washed, colored, straightened or washed. It is more sensitive and should be less manipulated.
Do you sell texture samples or can I come over to see the hair in person?
We currently do not sell texture samples but our Shop Looks page is well curated to help you find a texture that is true to you. Our customer support is also available to help you through the journey to finding what's perfect for you.

Why is kinky hair length shorter than straight hair?
We have a page dedicated to maintenance for different hair quality types. It's best to read based on the hair you are purchasing.


All kinky and blow out hair lengths are processed from straight hair. It takes hours and sometimes days to fully process straight hair to true kinky hair texture. To perfectly mimic natural hair textures the hair is processed to shrink just like kinky hair textures.
How long will the hair last?
Our products are made to be reusable and long-lasting, however, the expectant life of your particular wig depends on the quality type, i.e the Virgin Human hair collection will last longer than Premium Fibre and the care you provide to your hair is very important. A care card is included in every purchase to help you with tips that will help maintain the hair for as long as possible.