How to Take Out Your Braids Without Breakage
Protective hairstyles like braids are expected to do one job; protect our natural hair. But sometimes they can assume a different job when we take them down incorrectly. Pulling on your hair and using the wrong tools usually results in one outcome, the risk of losing all or most of your precious new growth.
Because we don't want that happening, you would need to use a better takedown method. However, remember that taking out your braids without experiencing breakage will require lots of patience and a careful takedown process. 

This tutorial by Life of Nkem shows a step by step process on how to take down your braids without breakage.
What you need
Rattail comb

Scissors

Spray bottle of water and leave-in conditioner mix 

Wide-tooth comb
Step 1: Spray hair with water and leave-in mix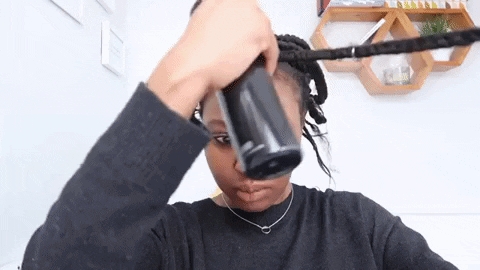 Slip is needed when taking down braids. This makes the takedown process easier and seamless for you.

Take out one braid and spritz it with the water and leave-in conditioner mix.

After wetting the hair, you can also apply oil to the braid if you like.

If you have installed hair rings or cuffs to your braids, you should take them out at this point.
Step 2: Cut each braid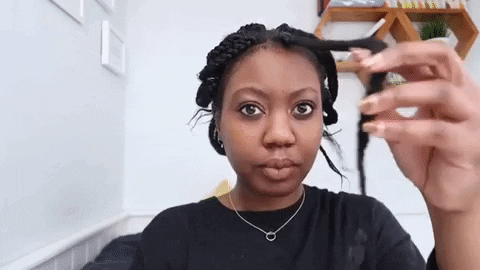 Check for where the length of your hair ends and cut off the rest of the braid with a scissor.

Cut two inches below where your actual hair stops to avoid the risk of cutting off your hair.

You can cut off all the braids and work in sections or just cut one braid as you go.
Step 3: Loosen the braids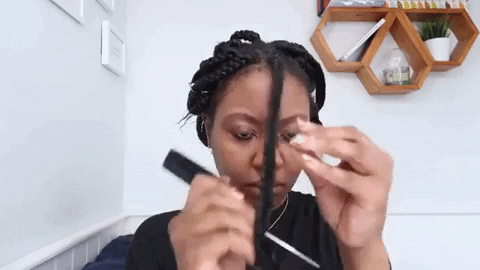 Unravel the braid with the tip of the rattail comb. Do this carefully, starting at the bottom and gradually working your way up. Remember, this step is time-consuming and requires patience to complete. 

You can also use your fingers to loosen your braids if you prefer.

When you get to the base of your hair, pull down the hair extension slowly so you don't damage your hair.

If you used the rubber band method for your braids, don't pull the rubber band down your hair, cut it out with a scissor.
Step 4: Detangle the buildup at the roots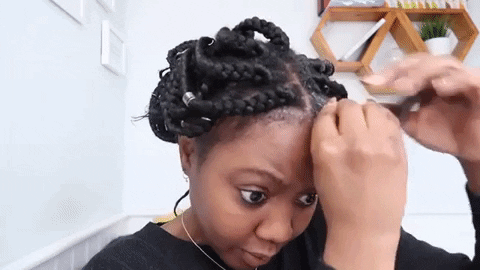 When you have worn a protective style for a period of time, it is normal for dirt to build up at the roots. But if you aren't careful with detangling the hair at the roots, you could lose some of your new growth.

To properly detangle, first, spritz the water and leave-in mix over the buildup at the roots.

Then apply a small amount of your favorite detangling cream to the roots and massage into the hair. You will then notice how the hair strands detangle from each other gradually.
Step 5: Comb and twist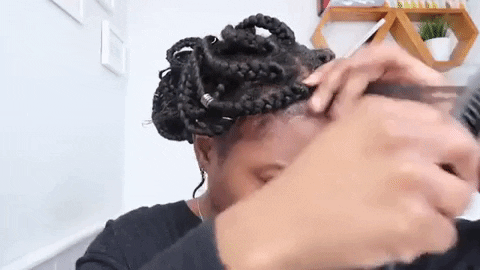 Comb your hair with a wide-tooth comb and put it into a twist. The twists will help you stretch out your hair and prevent tangles while you work on the other braids.

Repeat the same process for the rest of the braids.

When you are done, loosen the twists and comb your hair. 

Follow up with a proper shampooing and conditioning routine. 

Style as desired.
For some natural hairstyle ideas, check this out - 5 easy hairstyles you can achieve on your own.